A recipient of BASS PLAYER MAGAZINE'S 2001 Lifetime Achievement Award for Continued Excellence, Inspiration and Education in the Art and Craft of Playing Bass, Jerry Jemmott is acknowledged as one of the most influential bassists of the past 100 years. He has changed the way the instrument is played.

This Rhythm 'n Blues/Jazz, bassist a disciple of Paul Chambers & Charles Mingus was a key architect of the Atlantic Records and Muscle Shoals sound of the 60's & 70's.

His body of work illuminates the times both then and now as he played on the recordings of "The Revolution Will Not Be Televised", "People Got To Be Free", "The Universal Prisoner", "Think", "Eleanor Rigby", "The Weight", "Attica Blues", "Why I Sing The Blues", "The Thrill Is Gone" and a recent cameo solo performance in the film "Mitchellville".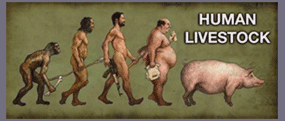 Jerry Jemmott's take on the challenge we face & the solution.